Using reclaimed silk, pure cotton, or hand dyed fabric, the artist designs and covers the entire surface of a styrofoam core ball.
You might say this craft is a kin to the Japanese custom of the Temari Ball that is given as a gift on special occasions.
BARB'S POPPIES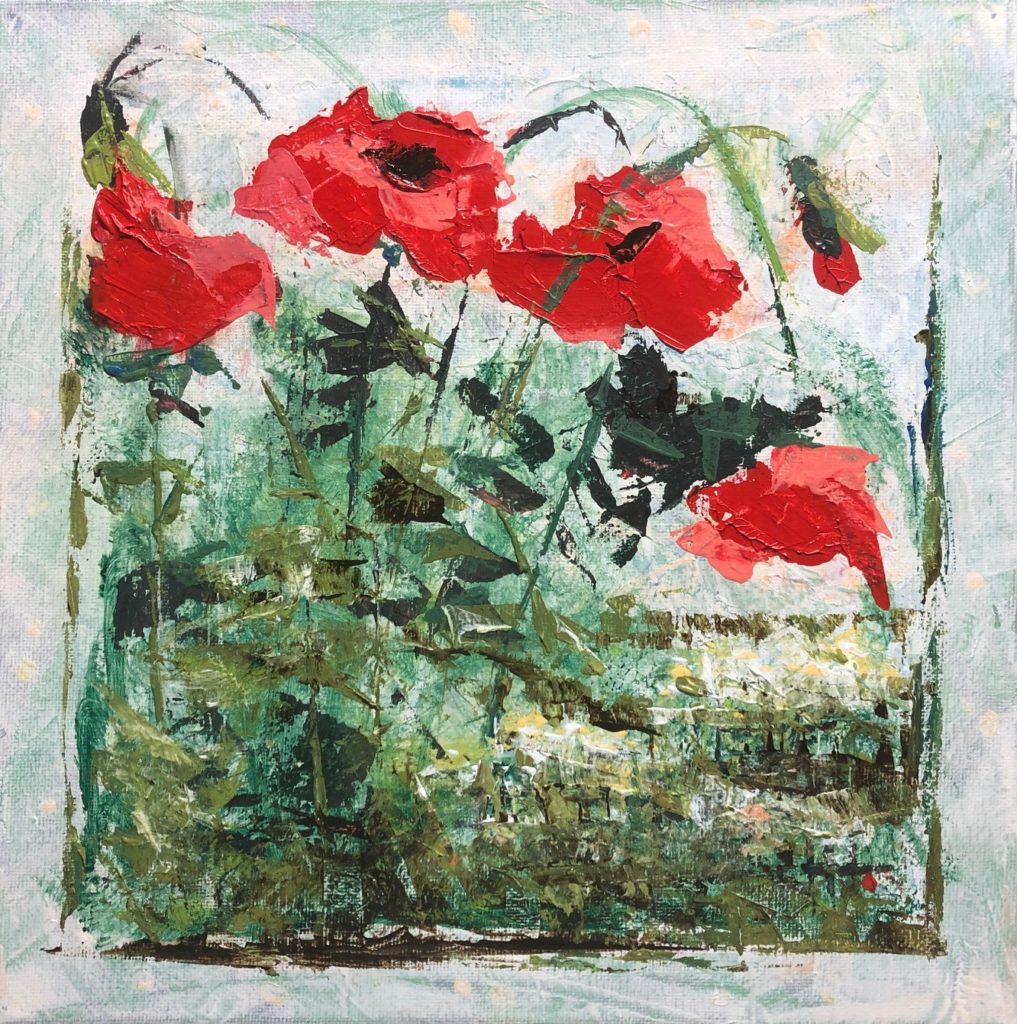 A quick sketch of poppies blowing in the wind.
12 x 12″ canvas with palette knife.